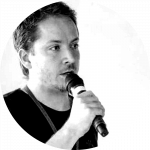 Giacomo Zucco
bitcoin evangelistBcademy Professor – Graduated in Physics, technology consultant at Accenture, at the same time active on political and economic issues. In 2013 he left consulting to participate in the development of various Bitcoin start-ups. Since 2015 he has been directing the non-profit research foundation known as the BHB Network. In 2016 he launched the international network of consulting firms Blockchainlab.
Main competencies: Bitcoin, Blockchain, Cryptocurrencies, Business Modeling.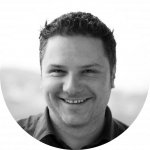 Marco Amadori
He began working as a technologist and researcher at the Bruno Kessler Foundation (FBK) in 2011. Bitcoin has been an object of study and passion for him since 2014. In 2016, together with a team of developers, researchers, teachers and enthusiasts, he founded inbitcoin, a start-up that develops products and services supporting Bitcoin technology. He helped making Trentino the "Bitcoin Valley". Active on Lightning Networks research with inbitcoin and pioneer of "street" bitcoin with Comproeuro, he co-founded and collaborates with Bcademy, of which he is a teacher.
Main competencies: Linux, Python, Debian.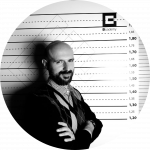 Francesco Simoncelli
Economist and blogger, he is a member of the scientific committee of Bcademy. Co-founder of the Mises Italia association, author of books on economics and economic policy, translator of books on politics and economics.
Main competencies: Austrian school, economy, blogger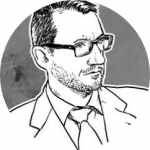 Stefano Capaccioli
Accountant, statutory auditor, journalist, and founding partner of Coinlex, think-tank about cryptocurrencies, smart contracts and Bitcoin.
Main competencies: accountant, publicist, popularizer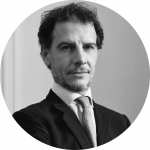 Giorgio Maria Mazzoli
A lawyer with over 20 years of experience, he approached Bitcoin from a legal point of view in 2014. Since then he has assisted several companies and start-ups in dealing with legal issues related to applications in blockchain technology. He is co-founder of the Coinlex network.
Main competencies: Law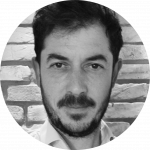 Guido Giuseppe Pascotto
Guido Pascotto is the founder of Dmyzero, publishing and communication company owned by Safarà Editore. In 2015 he met the world of cryptocurrency, sensing its revolutionary significance. He thus became a partner of inbitcoin, and in 2018 he was co-founder (PR) and CFO of Bcademy.
Main competencies: Public Relation
s, Networker, Publishing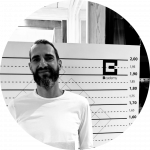 Alessio Salvetti
Co-founder of Bcademy, Alessio is a partner (former board member) of Impact Hub Trentino. Former philosophy teacher, business developer and academic consultant, bitcoiner by passion and expert in modeling and lean startup, he is co-founder of Inbitcoin and responsible for the supply of Bcademy products (CPO).
Main competencies: Business Modeling, Project management, Business Development.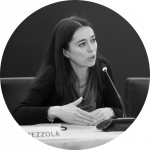 Lia Correzzola
Entrepreneur, president of the Young Entrepreneurs of Pordenone from 2015 to 2020, member of the board and CMO of Bcademy. She is interested in the socio-economic revolution brought by Bitcoin. Lia participated in the birth of Bcademy bringing an entrepreneurial and educational point of view.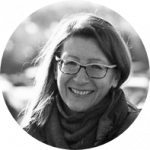 Federica Franchi
Graduated in Economics, she developed an interest in Bitcoin in order to better understand its operating mechanisms and its implications on an economic and social level, realizing its importance. She is a speaker at various cryptocurrency conferences and contributed to the birth of Bcademy. An expert in tax consultancy, she is a consultant on financial planning methodologies for entrepreneurial activities.
Main competencies: Business plan, Business strategy, Negotiations.

Francesco Carbone
Francesco has 10 years experience as financial broker and 6 years as independent financial consultant, equity trading and investing, equity analyst and portfolio
management. He's a stocks and Bitcoin/cryptocurrencies trader, podcaster (Il Truffone), blogger (Usemlab), Economics Teacher and author of several publications.
Main competencies: Options, Financial Markets, Equities

Enrico Paludet
Notary and lawyer, specialized in civil, commercial and inheritance law. A passion for law and economics led him to engage in all kinds of scientific activities, from research to teaching.
Main skills: Contract and Property Law

Marco Cavicchioli
Popularizer, teacher and youtuber, founder of ilBitcoin.news, collaborator of the Cryptonomist and Tiscali News.
Main competencies: journalist, popularizer

Gabriele Domenichini
President of Assob.it, an association for the development of Blockchain technologies in Italy, PGP user since 1998 I have always seen cryptography as an
instrument of freedom and digital signing as an instrument of social
responsibility.
Competenze principali: Business Development, Business Planning, Business Strategy

Luigi Telesca
Co-Founder and CEO of Trakti, a P2P cloud based business negotiation and contract management platform, integrated in the blockchain. He has expertise in R&D activities related to digital ecosystems, distributed software, blockchain, smart contracts, supply chain management, e-negotiation and digital business models.
Main competencies: smart contracts

Giovanni Antino
CTO di Takamaka, una piattaforma blockchain creata per rendere facile l'adozione e lo sviluppo di applicazioni basate su blockchain.
Competenze principali: Java blockchain
t

Luca Sannino
SDA Bocconi lecturer, he is Head of Public Affairs & External Relations at Bcademy.
He is co-founder of inbitcoin, Satoshi design and the Comproeuro franchise. Previously professor at Fondimpresa with courses in Digital Marketing and Social Media Marketing.
Main competencies: Social Networking, Social Media Marketing, Social Media.

Diego Di Tommaso
Senior Advisor at PwC, co-founder and COO of OVR, a cutting-edge artificial intelligence platform powered by the Ethereum Blockchain
Main competencies: decentralised finance, altcoin, business development

Giovanni Birindelli
Giovanni is an independent investor and an author with a specific interest in economics and political philosophy. Since 2017, he collaborates as a guest lecturer with the University of Milan (Law Department, course of Economic Geography). He participated as speaker in various conferences and lectures and he's author of several books. He graduated in Economics from La Sapienza University in Rome and holds a Master's degree (MS) in Philosophy of the Social Sciences from The London School of Economics and Political Science.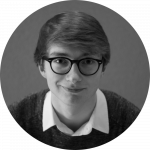 Simone Da Re
Developer since 14th years old, fascinated by Open Source, IoT, P2P and Cryptography, is always looking for new technologies and new ideas.
Main competencies: Node.js, PHP, Java

Stefano Coan
Lawyer dealing with corporate law and law of new technologies and data protection officer. He is particularly interested in business innovation, corporate contracts and IT security.
Main skills: Company law, Privacy and IT, Business contracts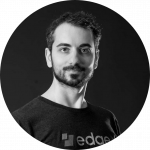 David Coen
David is an IT consultant and Quality Assurance Support consultant for Edge Wallet, a San Diego company that has released a non-custodial, open source and privacy oriented multicurrency wallet. He is part of the Bcademy team, with which he collaborates as a teacher on Bitcoin and blockchain. He is the author of the book "Questions and answers on Bitcoin: from the concept of blockchain to the definition of the LNP / BP suite".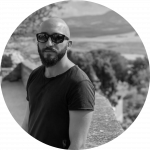 Antonio Parrella
Passionate about IT, he is a software engineer at inbitcoin. Bcademy teacher.
Main competencies: Qt, Debian, C++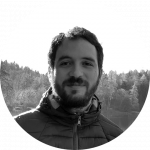 Martino Salvetti
Passionate about distributed systems, he is a software engineer at inbitcoin. Bcademy teacher.
Main skills: Bitcoin protocol, Python, GNU / Linux

Patrick Peterle
Patrick is software developer at inbitcoin, specializing in developing Bitcoin-based applications. He graduated from the University of Trento with a thesis on the implementation of a PoS Lightning Network.